Full Guide of The Life Is Strange Video Game Chloe Price Costume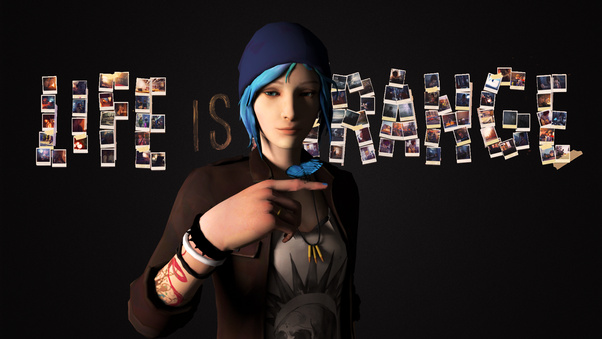 Chloe Elizabeth Price is one of the protagonist in the video game, Life is Strange. Chloe has a mischievous, obstinate, rebellious persona. Her punk-ish personality is also reflected in her choice of music and looks. Due to all the tragic events that happened over the course of time, Chloe has not only become fed-up of life but has also developed a negative, untrusting and dark side to her, to the point that it was the only side she had. She suffers from depression to such an extent that she even considered suicide when Max left. She is also insomniac and addicted to drugs. Chloe loves taking risks and has a rather bold, daring and courageous personality which is also the reason why most of the time she gets in trouble. As she starts spending her time with Max, her personality grows for good and even though she doesn't show, she develops a caring and braver side to her. By the end of the game, she is even ready to sacrifice her life for the sake of the town. With that being said, lets begin with the cosplay!
Leather jackets always looks stylish and trendy. This beautiful brown leather jacket is a must have for the Chloe Price costume. It comes with inner viscose lining which provides comfort and ease. The slim fit style and long sleeves  makes it an ideal choice for youngsters.
Chloe Price top is a sporty style sleeveless top. The material used is extremely absorbent and comfortable. It can be worn as a gym shirt and ideal for summers. It is a must have for the Chloe Price fans as it has Life is Strange logo printed on it.
The blue colored Chloe Price woolen cap is an essential part of the costume. It is good quality woolen cap which fits perfectly. It can be a stylish addition to your winter wardrobe.
Hand band is a common part of casual clothing. The Chloe Price hand band is an important prop for the costume. It is made up of high quality leather that makes it durable.
The weave leather design is quite attractive and the adjustable straps allows perfect fitting.
The Chloe Price necklace is an exact replica of the one worn by the character Chloe Price in the game Life is Strange. The necklace comes with leather cord and chain. There are three bullets hanging as pendant just like Chloe's.
A good pair of jeans is always a compulsion for your wardrobe. The Chloe Price pant is a must have for fashion lovers. It is a skin fit,mist grey colored jeans. The material used is cotton and stretchy which makes it comfortable to wear. It is a must have for the costume as well.
Chloe Price boots are knee high boots made up of genuine leather. The flat heels makes walking easy. Looks stylish and can be worn as winter boots.