Description
Star Wars Return of the Jedi Han Solo Leather Vest
The Han Solo Vest was first introduced in the block buster movie named as "Star Wars Return of the Jedi". It was a super hit movie which gained sturdiness popularity. The super star Han Solo was introduced in the movie Star Wars 1983. The Han Solo Vest was manufactured from the faux leather or real leather which is everlasting. The magical black shade forms an inspirational impression and you look gorgeous. The unique feature of the vest is magnetic button and zipper closure of Star Wars Vest. You will also found front flapped pocket with magnetic button closure. The inner viscose lining gives you durable feeling. The famous 3 bullet holder is also present at astounding Star Wars Vest. This remarkable vest is worn by the great super hero Harrison Ford. He looked fabulous and too much attractive. One flapped and one zipper pocket is present at the back side of the Hans Solo Vest. The inside comfortable viscose lining is provided in it. No doubt, it is the best replica which is shown in the movie.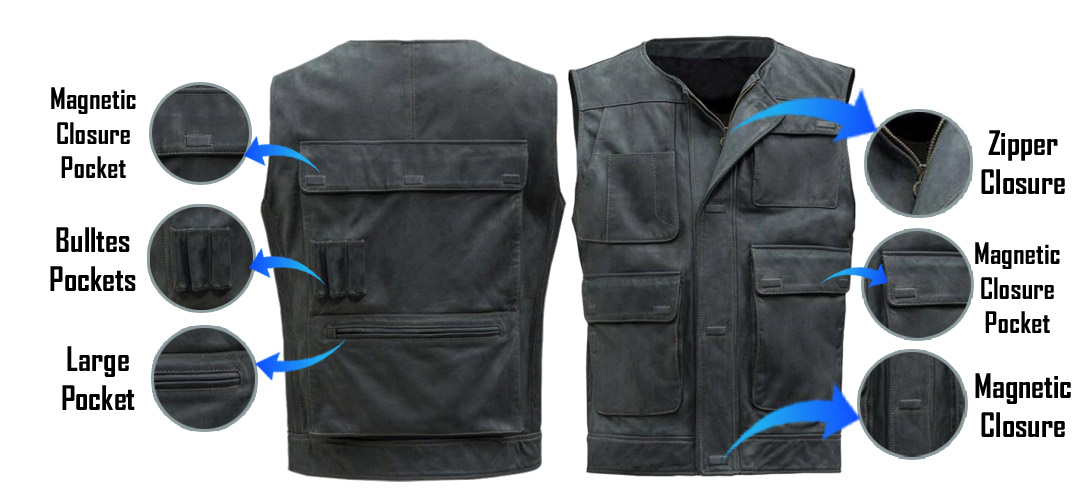 Han Solo Star Wars Vest
This product qualifies for free shipping
This block is set to appear automatically on products above a certain price, which may qualify for free shipping or other perks.
Inspired from: Super hit movie "Star Wars"

Worn by: Harrison Ford

Material: 100% Real Leather or Faux leather

Lining: Durable viscose lining

Color: Black

Pockets: Two flapped and one zipper pockets, two inside pockets

Back: One flapped and one zipper pockets at the back

Front: YKK zipper closure with magnetic buttons

Collar: Collarless design