Full Guide of The All Guardians of the Galaxy Series Star Lord Costume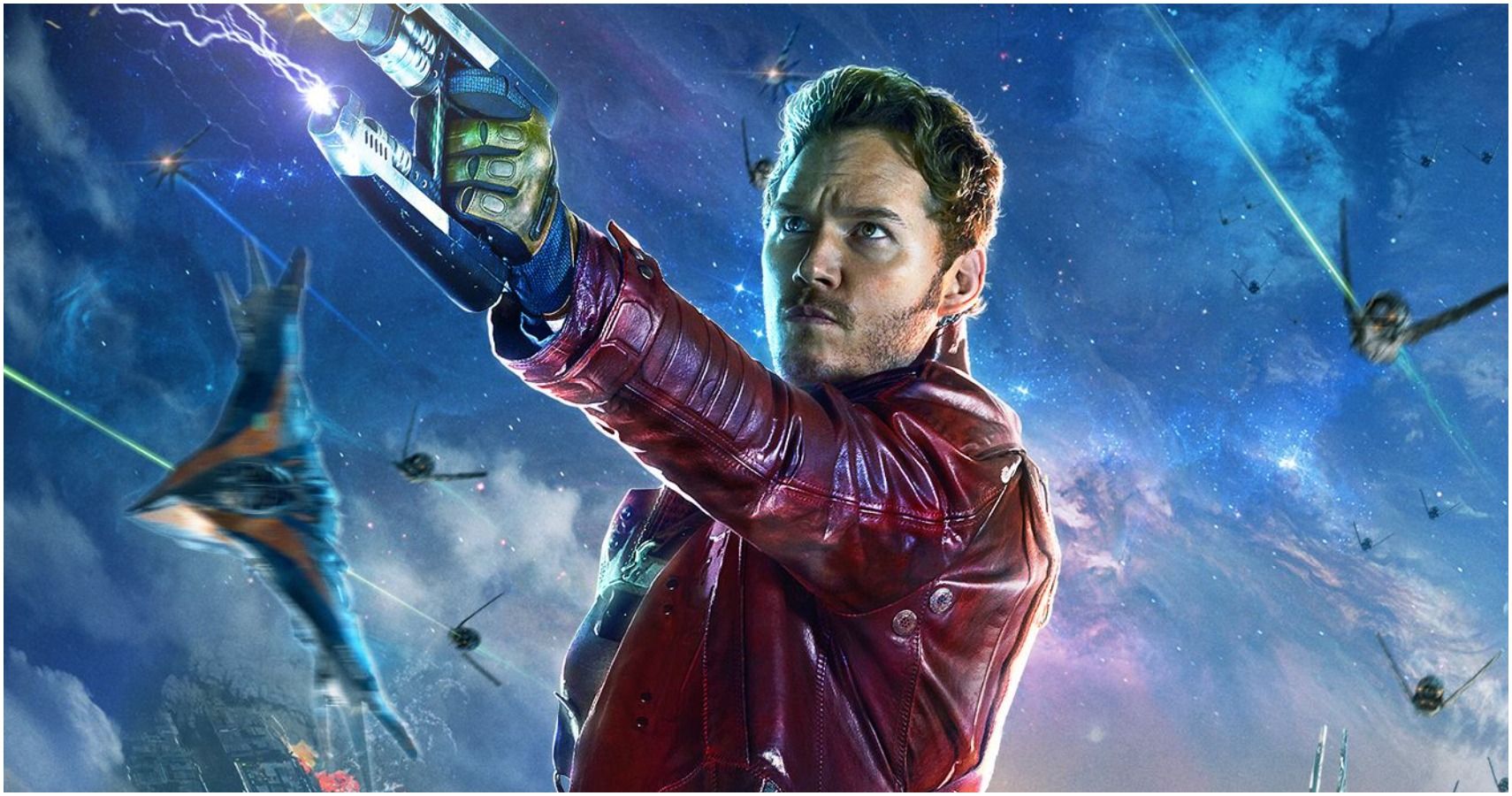 Peter Jason Quill, better known as the Star Lord, is portrayed by Chris Pratt. Star Lord is the leader of Guardians of the Galaxy. He is optimistic, heroic and quite sarcastic at the same time. We all know about Star Lord, his awesomeness and his amazing personality, which is why let's just begin with the costume guide.
Guardians of The Galaxy 2 Star Lord
The red colored leather jacket is an important part of Star Lord costume. Made up of genuine leather, this jacket is definitely a valuable addition to your wardrobe.
Star lord shirt is a must have for every fan anr cosplayer. It has the Star lord logo printed on it which makes it all the more valuable.
Star Lord mask makes the  costume complete. It is a toy mask but imitates the original one perfectly. 
Dressing up as Star Lord without the guns? Not the best idea. Star Lord and guns go together. Thus, it is an essential for the Star Lord costume.
The Star lord pants is a combination of cotton fabric and faux leather. The premium stitching and costume style makes it durable and attractive.
Star lord boot are made up of high quality leather and obviously, he wears these cool and stylish boots at all times; making them necessary for the costume. 
Infinity War Star Lord Costume
A treat for Star Lord fans. This jacket is ideal for Star Lord cosplay. It is made up of high quality leather in maroon color. 
A standard styled grey colored t-shirt. The Star Lord T-Shirt is extremely comfortable to wear.
The Star Lord pants can also double up as your day-to-day pant. It keeps you safe while riding a bike or doing outdoor work.
The Star lord boots are designed to compliment the aura of the character. These boots are also suitable for casual use.
A high quality prop for the costume. The belt is made up of good quality  leather with a brass buckle.
You can never dress up like Star Lord completely without Star Lord helmet. This outstanding helmet is made up of high grade plastic. Loved by people who are passionate to perform cosplays with perfection.
The lazer blaster is loved by children and adults both. It is also an amazing collectable.
Guardians of the Galaxy Star Lord
Inspired by GOTG 2, this comfortable, maroon colored trench coat is made of faux and real leather which gives it a fashionable aspect.
As mentioned earlier, and as any fan would know, this mask is the identity of Star Lord and the necessity of the Star Lord Costume.
Star Lord Costume comprises of this belt as he wears it in all movies and this, too, is one of his signature item.
These durable pants not only go best with the Star Lord costume but also, can double up as your 'Motorcycle pants'.
These grain half chaps are made up of the highest quality material which makes it durable and comfortable as well. It has a zipper closure.
These leather shoes are durable and comfy as well as just the right shoes for the Star Lord costume. It has a synthetic sole which makes sure to keep your feet happy at all times.
As mentioned previously, it is an important prop for the Star Lord  costume.  Also, they make the cosplay more life-like and fun.
Not only do they go with the GOTG Star Lord costume but also, can be used in day-to-day life.
Star Lord Costume demands this walkman as a prop as he valued it greatly. As the last present from his mother, Peter had great attachment to it and kept it with him at all times.